27
Jul
PC game [sub.ITA] Headlander REPACK
Headlander (C) Adult Swim Games
DATA di USCITA RELEASE : 26 LUGLIO 2016
GENERE : AVVENTURA \ AZIONE \ 3D
PESO RELEASE : 1.9 REPACK
PESO sul HARD - DISK : 3 GB
AUDIO in INGLESE
SOTTOTITOLI & TESTI in ITALIANO multi 6
INSTALLAZIONE : 10 - 15 MINUTI ca
ATTIVAZIONE : NESSUNA [precracked]
THx CODEX
THx FITGIRL REPACK
DOWNLOAD TORRENT :
1. PER INSTALLARE il GIOCO ESEGUITE l' APPLICAZIONE setup.exe
2. ASPETTATE il TEMPO NECESSARIO e ..... FATTO.
3. PER ATTIVARE i SUB. in ITALIANO TROVATE l' OPZIONE a GIOCO INIZIATO.
LOVE & PEACE
HOME \ BUY :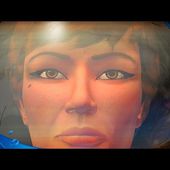 Headlander - Story Trailer | PS4
See what the automated future holds for humanity in this new story trailer for Headlander, the far out action-platformer from the fine Double Fine folks and published by Adult Swim Games. Find ...